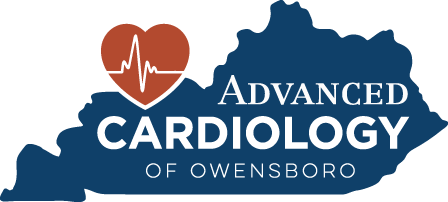 Jeremy Payne is a board certified and licensed Family Nurse Practitioner in Kentucky, committed to the provision of exceptional clinical and diagnostic cardiovascular care to patients in Owensboro and surrounding counties in Kentucky. His goal as a provider is to empower our patients with knowledge and guidance, working together to improve and enrich their lives through the optimization of their health.
​
Jeremy is a native of Owensboro, Kentucky and a military veteran. He began his healthcare journey serving in the U.S. Air Force as a firefighter with additional certifications as an EMT and HAZMAT technician. Upon completion of his Air Force service, he returned home to continue his education and graduated from Owensboro Community and Technical College with an Associates Degree in Nursing in 2014. He began his nursing career on the Neurology and Renal Unit at Owensboro Health Regional Hospital, with additional experience on the Joint and Neurosurgery Center. Furthering his education, he completed his Bachelors Degree in Nursing at Western Kentucky University in 2015. In 2019, he graduated again from Western Kentucky University with his Doctor of Nursing Practice with a specialization as a Family Nurse Practitioner.
​
Jeremy is an avid learner and enjoys the opportunity to mentor nursing peers. He believes in perpetual growth as a provider, diligently pursing continuing education to provide the best possible care for our patients.
​
Jeremy is a member of the Kentucky Coalition of Nurse Practitioners and Nurse Midwives and the American Association of Nurse Practitioners.
​
When not caring for our patients, Jermey enjoys weightlifting, reading, and spending time with family. A fun fact about Jeremy is that he was a member of the firefighting team that combatted the first and only B-2 Spirit stealth aircraft crash at Andersen Air Force in 2008, considered one of the most expensive aircraft disasters in history.
​
Jeremy Payne, DNP, APRN-FNP
2014 Associate Degree in Nursing - Owensboro Community and Technical College, Owensboro, Kentucky
​
2015 Bachelor of Science in Nursing - Western Kentucky University, Bowling Green, Kentucky
​
2019 Doctorate of Nurse Practitioner - Western Kentucky University, Bowling Green, Kentucky